Often it is the woodwork in a home that takes the greatest punishment and is a step too far for the DIY enthusiast. Walls and ceilings turn out well, but the woodwork just seems to take so long to get right and is messy work.
Having had lots of practice and the right equipment to hand, as well as learning how to keep an area clean, I can tackle these jobs with great results relatively quickly. I still prefer the old fashioned oil based products for best results and have a lot of experience in older homes going from stained wood to white or a lighter colour satinwood.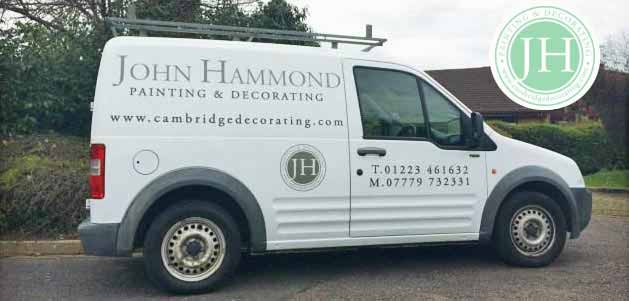 Superior Craftsmanship developed from years of experience on all sorts of projects

Efficient from start to finish while maintaining high quality work

Reliable – you can count on me and the high quality of my workmanship

Trustworthy – I'm always careful and respectful while on your property

Reasonable prices – while I could charge more I make sure to stay competitive

Top-rated locally – over the years I've developed and maintain a great reputation
For more information on my full range of services including painting services, decoration services, interior decoration, exterior decorating, commercial decorating and domestic decoration, please call me on the number below.
Ready to get started? Call me today on 07779 732331 for a FREE, no-obligation quote.
I can also be contacted by email.
Cambridge Decorating – proudly serving the local community for over 15 years with painting services, decorating services, interior decorating, exterior decorating, commercial decorating, domestic decorating and specialist decorating services.