Painter and Decorator, Cambridge
Hello. I'm John, the owner of Cambridge Decorating and a long time Cambridge resident. I have been serving the local community for over 20 years and have a good deal of experience in a wide range of painting, decorating, and renovating skills.
I work exclusively in the domestic market in the Cambridge area, concentrating on interior painting & decorating work.
My pricing structure is straightforward. I'm not VAT registered (no extra 20%!), and my colleague and I are quiet, tidy and concentrated workers and do our best to keep disruption to a minimum while achieving a high end finish.
I'm quite good at plaster repairs and repairs in general.
I no longer take on exterior painting work.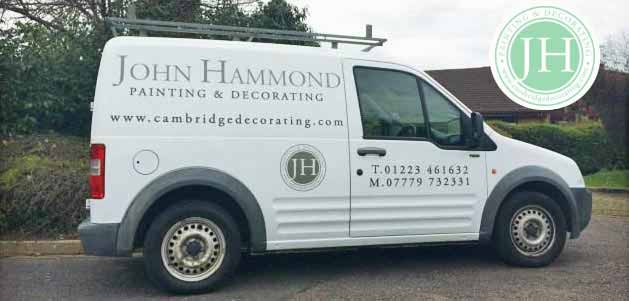 Wallpapering
Ceiling painting
Ceramic Tiling for Walls and Floors
Plaster Repair
Superior Craftsmanship developed from years of experience on all sorts of projects

Efficient from start to finish while maintaining high quality work

Reliable – you can count on me and the high quality of my workmanship

Trustworthy – I'm always careful and respectful while on your property

Reasonable prices – while I could charge more I make sure to stay competitive

Top-rated locally – over the years I've developed and maintain a great reputation
For more information on my full range of services including painting services, decoration services, interior decoration, exterior decorating, commercial decorating and domestic decoration, please call me on the number below.
Ready to get started? Call me today on 07779 732331 for a FREE, no-obligation quote.
I can also be contacted by email.
Cambridge Decorating – proudly serving the local community for over 20 years with painting services, decorating services, interior decorating, exterior decorating, commercial decorating, domestic decorating and specialist decorating services.