Hall, stairs, landing and stairwell painting
Many people are happy to roll up their sleeves and have a go at decorating a bedroom or bathroom- often with good results!
However, the prospect of the 'hall, stairs, and landings' can be very daunting with high ceilings and vastness of woodwork.
I think a good 70% of my time is spent in hallways. I have the equipment for access and can turn these areas around to a very high standard in good time.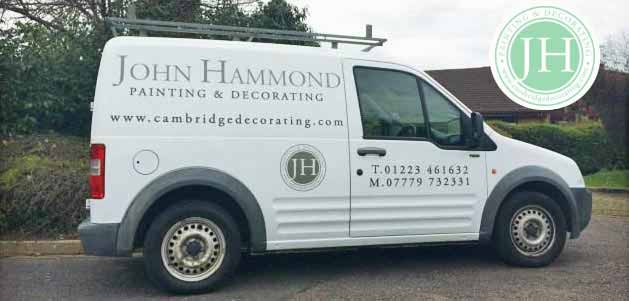 Superior Craftsmanship developed from years of experience on all sorts of projects

Efficient from start to finish while maintaining high quality work

Reliable – you can count on me and the high quality of my workmanship

Trustworthy – I'm always careful and respectful while on your property

Reasonable prices – while I could charge more I make sure to stay competitive

Top-rated locally – over the years I've developed and maintain a great reputation
For more information on my full range of services including painting services, decoration services, interior decoration, exterior decorating, commercial decorating and domestic decoration, please call me on the number below.
Ready to get started? Call me today on 07779 732331 for a FREE, no-obligation quote.
I can also be contacted by email.
Cambridge Decorating – proudly serving the local community for over 15 years with painting services, decorating services, interior decorating, exterior decorating, commercial decorating, domestic decorating and specialist decorating services.